If someone forwarded this web page to you, please Sign Up Here.
The Truth About 5G, EMFs, Energy Wellness & How We Can Protect Ourselves! April 19, 2021 Update
Great day Patriot,  
I hope you enjoyed the weekend and got tremendous value from it! 
Many people around the country haven't taken a day off work since the shutdowns started.
Some sit back and wait for others to do the work for them. 
How much change you see in your life depends on YOU! 
Today's newsletter focuses on an interview I did with the genius Steve Lepkowski about energy wellness, 5G and EMFs, what they really are and what we can do about it!
Cheers,
Jared
"Future medicine will be the medicine of frequencies"
As I mentioned last week, we will be shifting the focus on our newsletters to focus more on SOLUTIONS as well as news that We The People are creating! 
Have you walked in a store without a mask and successfully stood up for your rights?
Make a video and share it. That's news! 
Have you been working with Patriots in your area to help others have more freedom in your area? Make a video about and share it. That's news! 
The more good news and successes we can share, the more motivation each of us has to do more in our own communities. 
We will have more ways for you to share your local good news with us soon, but for now you can start thinking about ways you can CREATE GOOD NEWS in your area! 
God Bless
Todays Tip
Tip of the day: As mentioned above, find ways to make YOUR community better. It's easier to make change locally, rather than nationwide or globally. 
Focus on your environment, get your house in order and make sure you are prepared for anything that may happen. From there, start finding and creating ways to improve the life of those around you. 
Do that long enough and it will ripple out and catch on. We change the world by first changing ourselves.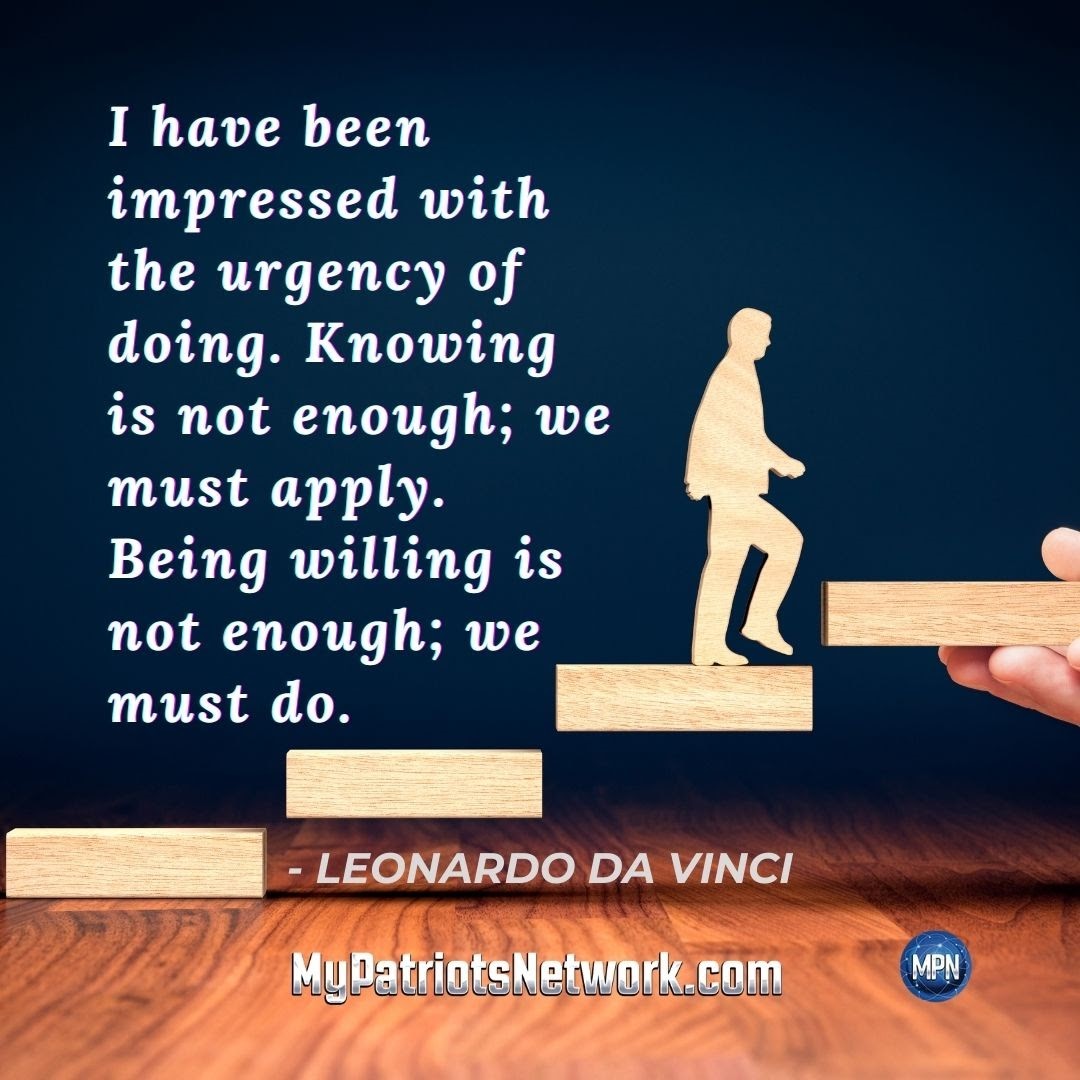 Sharing Is Caring
Please forward and share this email with those you care about to help spread the word. Also, if you haven't joined MyPatriotsNetwork as a member yet (it's free), please become a member here. 
If someone forwarded this web page to you, please Sign Up Here