The Magic Pill, Flynn Wood & More! March 12, 2021 Update
If someone forwarded this web page to you, please Sign Up Here.
The Magic Pill, Flynn Wood & More!
Daily Update #75 – Friday, March 12 2021

Great day Patriot,  
Happy Friday to you. I hope you're becoming more aware, stronger and more prepared each day. 
The war will continue for some time, so it's good that we continue to prepare, plan and organize our energy and efforts for maximum effectiveness. 
This year will be one to remember for the history books! 
Enjoy,
Jared
"The size of your success is measured by the strength of your desire, the size of your dream, and how you handle disappointment along the way."
Robert Kiyosaki
So much going on in the world! 
I like to share news and information that's actually beneficial. 
Even if it's not new, it still might be more valuable than some of the "news" that other networks are promoting. 
Remember, YOU with your attention, thoughts, words and actions are more powerful than you may realize. 
Be well! 
God Bless
Todays Tip
Tip of the day: Become more optimistic. If you're feeling depressed or pessimistic, you're not looking at the world accurately. There is always more to the picture than we see.
Plus, our attention determines what we will think, feel and then do. This is why having goals are important. So you can actually focus on your goals rather than looking at social media for hours a day with no direction.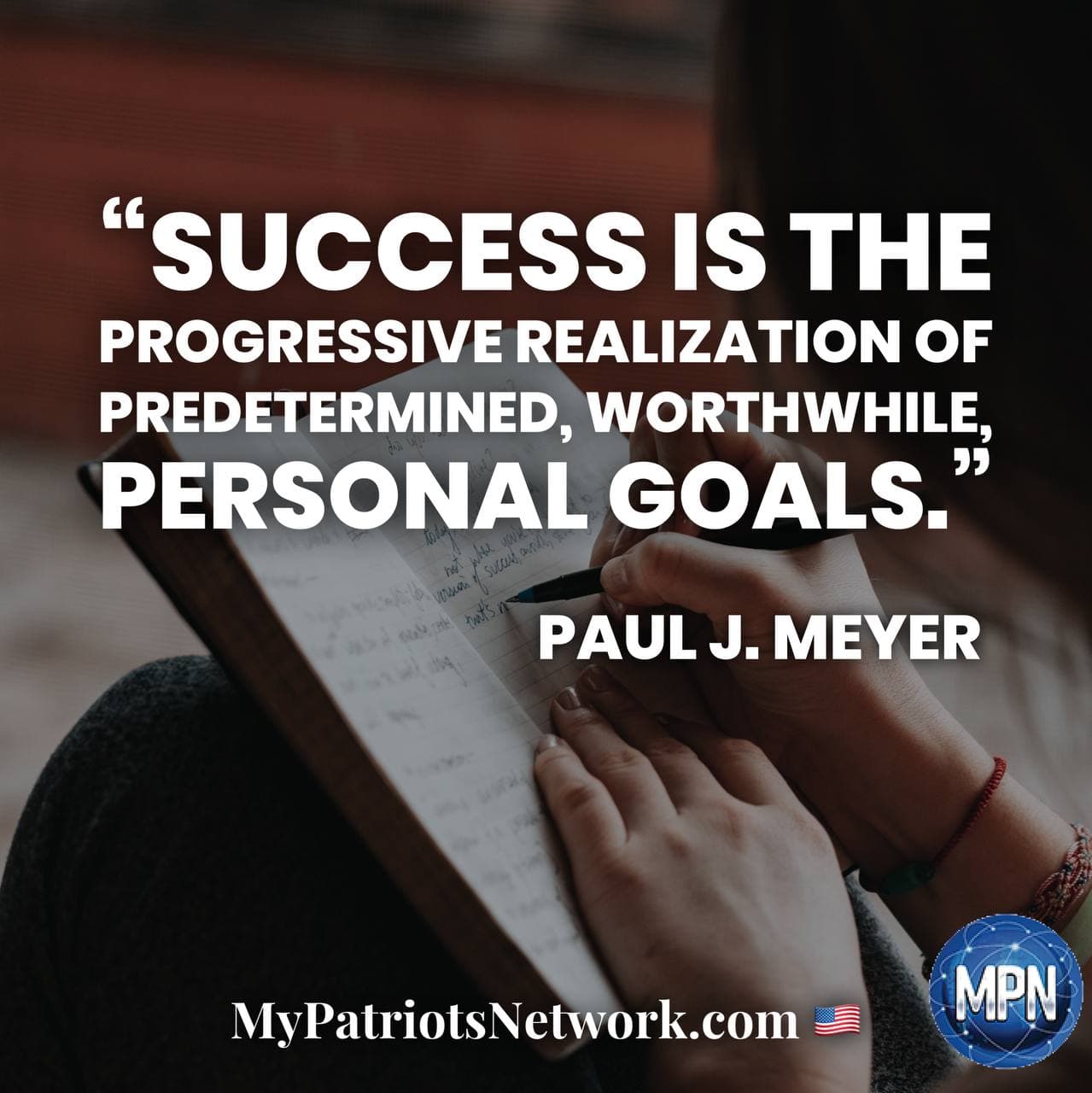 Sharing Is Caring
Please forward and share this email with those you care about to help spread the word. Also, if you haven't joined MyPatriotsNetwork as a member yet (it's free), please become a member here. 
If someone forwarded this web page to you, please Sign Up Here